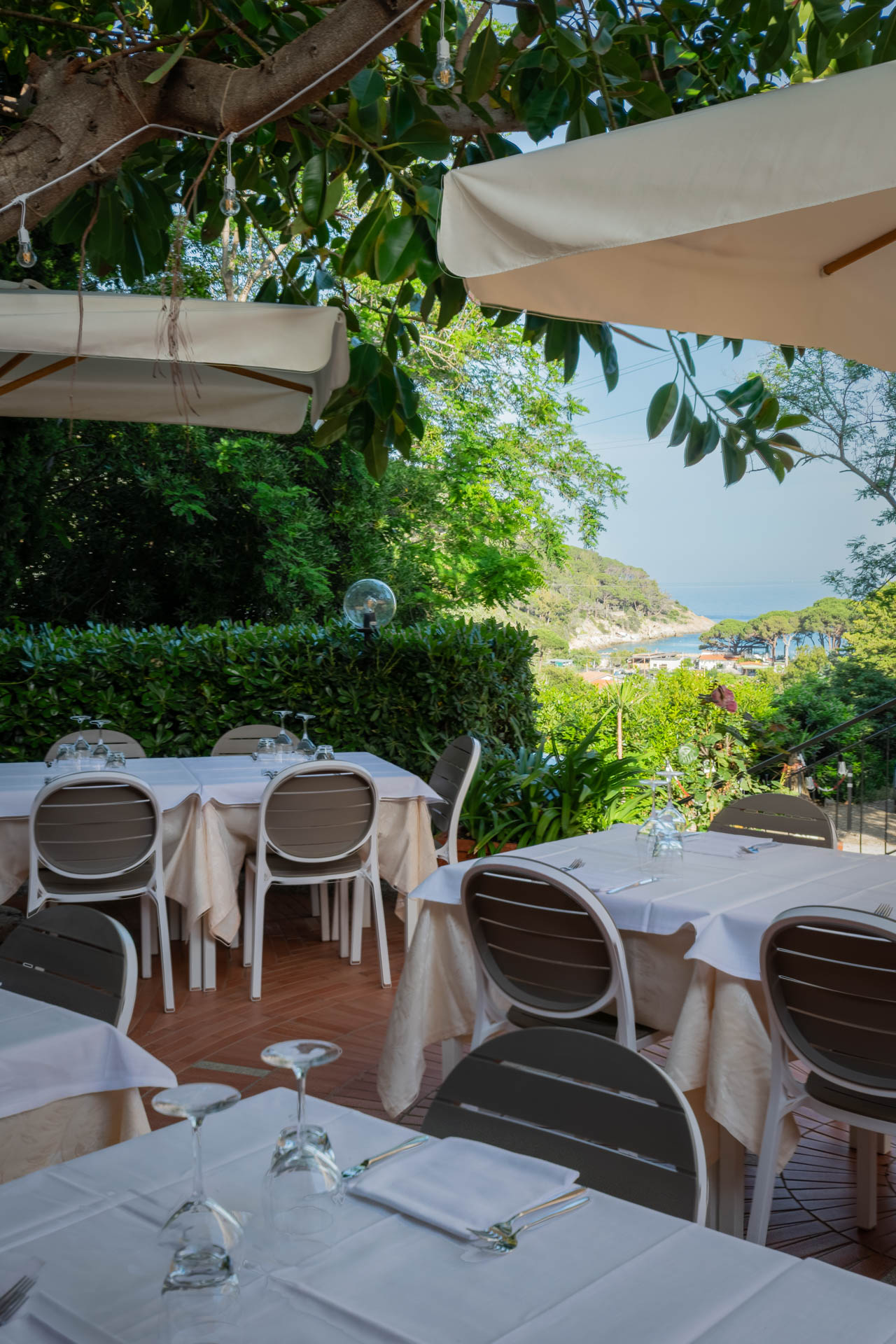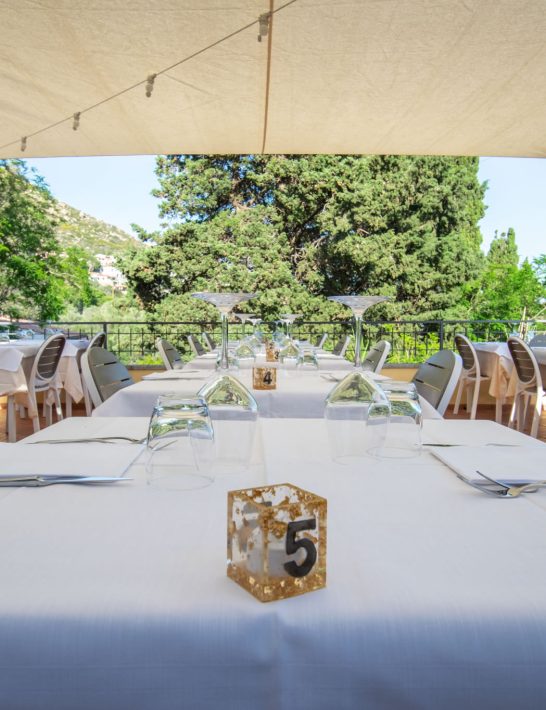 Ristorante al Canaletto & La Terrazza
Hotel Anna's Restaurant at Canaletto & La Terrazza is located on a beautiful outdoor terrace surrounded by greenery.
It offers sweet and savoury buffet breakfast service for hotel guests – the best way to start your day.
Among the various proposals of our rich breakfast you can enjoy freshly baked croissants, cereals, homemade cakes and other delicious desserts, all accompanied by fresh yoghurt and a wide range of fruit juices for an energising awakening.
If you prefer a savoury breakfast, we also offer an assortment of cheeses and cold cuts. In this way, your day will begin with a smile and a "good morning" that will satisfy whatever tastes you crave.
The Restaurant at Canaletto & La Terrazza offers above all an evening restaurant service available to hotel guests and, subject to availability, also to external guests.
The large terrace of Hotel Anna becomes the perfect place to enjoy the specialties of the chef who offers an exceptional culinary experience, based mainly on dishes from the tradition of Elban gastronomy: fresh seafood salads prepared with local ingredients, traditional cacciucco with an inviting aroma and rich flavour, mixed grilled vegetables and meats and fried fresh fish, but also delicious dishes based on local products.
The Restaurant Al Canaletto & La Terrazza is an outdoor gastronomic oasis, according to our customers "one explosion of taste after another!"
Our Chef Simone is in fact engaged in a constant search for excellence, always paying particular attention to the production chain of the ingredients used in the kitchen.
Particular attention is also paid to children, for whom special menus are provided at a diversified price. For people with food intolerances, if indicated, variations on the menu are possible according to individual needs.